Breakout Groups
Turn Your Audience Into Participants
Connect with your audience then send them to video chat breakout groups. Even with large-scale events, each participant can discuss the topic further, collaborate on a task, or simply meet other participants. The size of the breakout groups and how they're sorted is up to you!
Why Potluck.chat?
Engage your organization with next-generation live video events
Share skills, knowledge, and support through interactive live video events that combine streaming video with video chat breakout sessions. It's the ideal way to build community across your organization or group.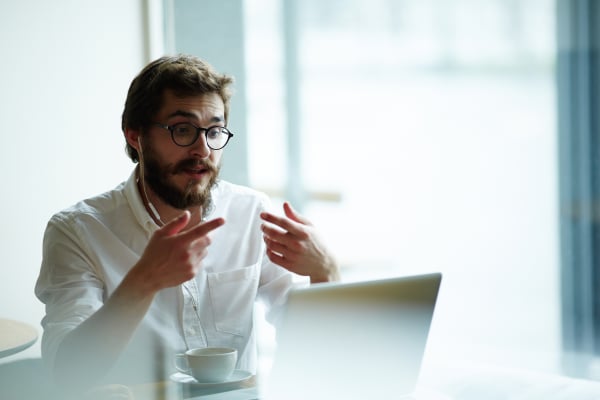 Personalized Event Page
Simple to Set Up, and Easy to Use
Create an event, share the event landing page with your followers or members, and watch the RSVP's roll in.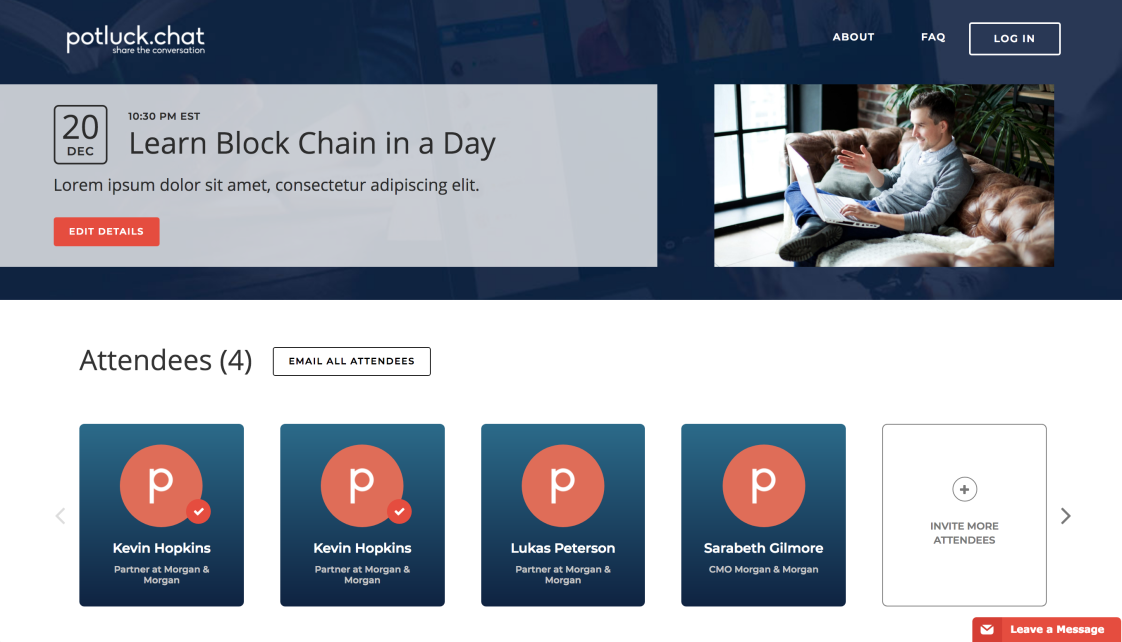 Connect With Us
Contact potluck.chat
Submit this form to learn more, schedule a live demo, or create an event.